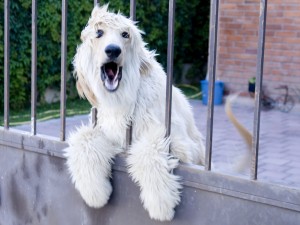 Hi Rita, Thank you for taking such fantastic care of Nubie and Charlie whilst we have been away, loved the notes about your visits! They seem very happy, healthy and relaxed so worked out perfectly. Thank you greatly, and will definitly let people know about you.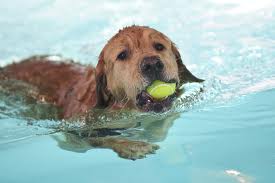 Rita provides a sensational service. After a poor experience with a previous dog sitter we were over the moon to find someone who delivers a thorough service with a little extra touch – notes to say how our dog was each day! We know our dog is in reliable hands when we go away – you can tell she cares about your pet as much as you do.
Thanks very much for looking after Stripes and Captain. We really appreciate it. They are very happy that we are home but I think that is only because they were a bit lonely, so they have had lots of cuddles, pats and stratches.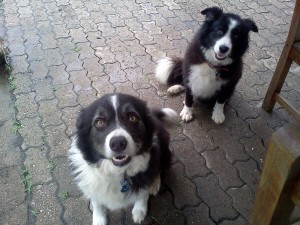 Like everybody I was a little nervous about having a stranger mind my animals. After meeting Rita and being comfortable with her taking care of our animals I decided to book Good Doggy's services. The cats got the benefits of good care and love, and we had piece of mind. I would recommend this service because it is professional but not to the point of been impersonal.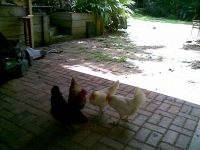 Hope you and your family had a lovely Christmas. Thank you for pet sitting. The animals seem happy and well!
Thanks so much for looking after our cats – they looked so happy and healthy when we got home.
Since my dogs started their daily walks with Good Doggy, they have lost weight and a lot less destructive during the day. Highly recommended!!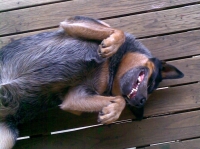 We use Good Doggy for pet sitting when we go away. Our Dogs & Cat love it – no stress about being in a kennel, and they also get lots of pats and games. It's also great to have someone visit the house – we couldn't be happier with the Good Doggy service and their professionalism!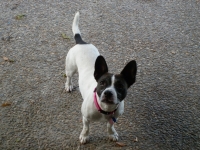 We used Good Doggy for feeding, walking and giving our much loved puppy some company while we were away. There was a 30 minute intro meeting in which Rita played and got to know our puppy and her schedule. Upon returning we had found our dog extremely happy and well looked after- Rita had even left us a daily record of what Allie was like over the course of the week and what they had done. We would definitely recommend this service to families who are looking for a convenient alternative to a kennel. We will be using Rita's services again in the future!!!!
We used Rita from Good Doggy to walk Molly on days when we knew that we would be away for longer than normal working day periods. Rita is very professional and we felt that she cared about Molly as much as we do. We noticed that Molly did not suffer as much separation anxiety thanks to Rita's visits. We will definitely use Rita's services again and I can highly recommend her.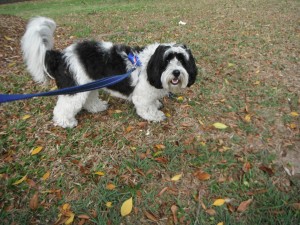 I was a bit nervous about leaving the Pets 'unsupervised' for the majority of each day. Can you ever really trust a Border Collie? I liked the idea of my cat not having to leave home which always stresses her, also having someone check the house each day. Price and availability was also a good option compared to kennels. We came back to a relaxed and happy cat and dogs. It's a great service – easy and reliable and cost effective too.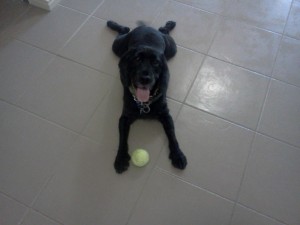 I guess when you are letting someone into your home you need to trust them. I saw the article in the paper about your award and thought that others must like and trust you. Now Barney gets his exercise and is happy – then we are all happy! I would absolutely recommend your service- you are honest, reliable and Barney loves you!